Enjoy of our special offers !
Dakhla Attitude and Dakhla Spirit, in partnership with Dakhla Kitesurf Hotels propose you two limited offers …
Are you passionate about kitesurfing or simply attracted to this sport, that is becoming more and more popular in the world of surf sports, and would like to go to Dakhla to learn to kite? Dakhla Kitesurf Hotels in collaboration with Dakhla Attitude and Dakhla Spirit present TWO OFFERS for you now!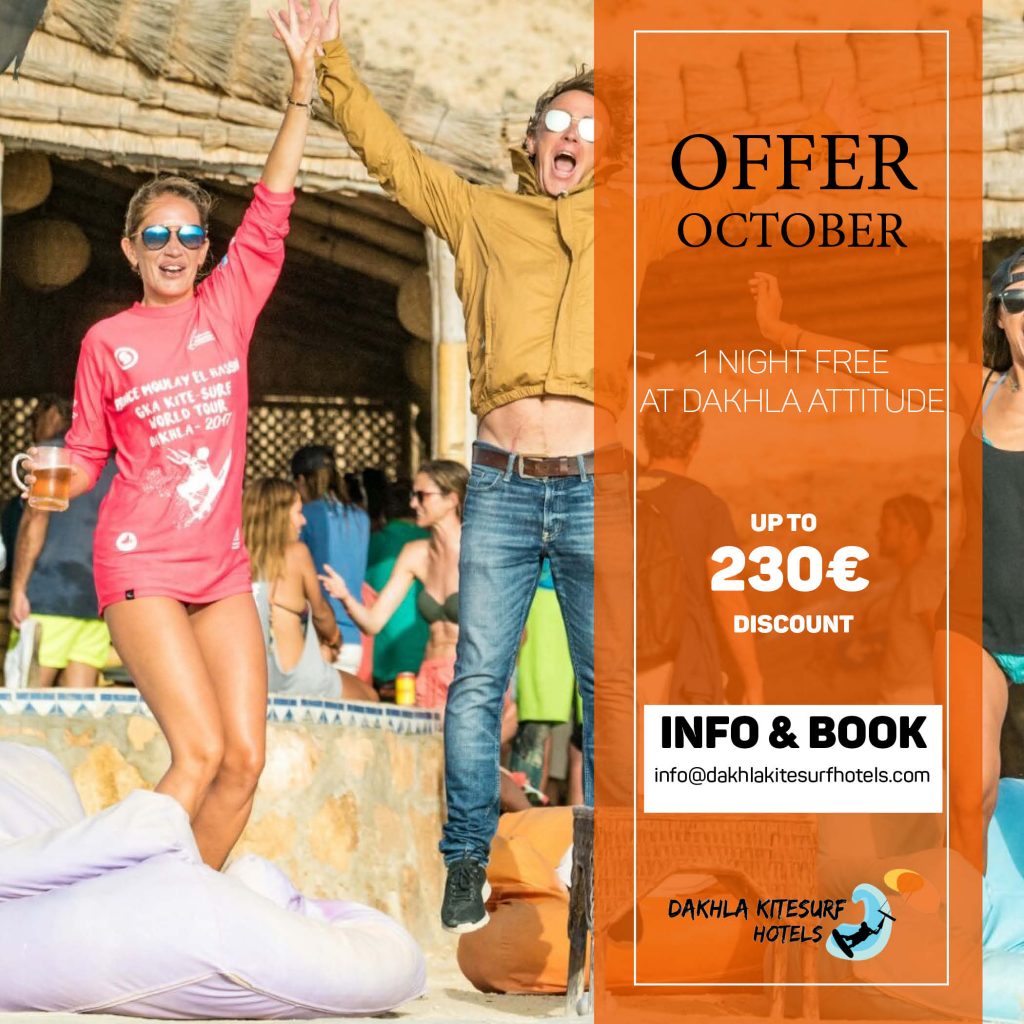 For all stays in Dakhla Attitude between October 1 and 31, 2017, Dakhla Kitesurf Hotels offers you a free night with every 6 nights booked !
The offer is valid in  Windhunter, Dragon and VIP bungalows.
About Dakhla Attitude :
Attitude is located near the Lagoon. It has about 80 bungalows to welcome you throughout the year. These bungalows, with different aspects, overhang the spot and allow you to combine kiting with a perfect outlook in a relaxed and convivial atmosphere.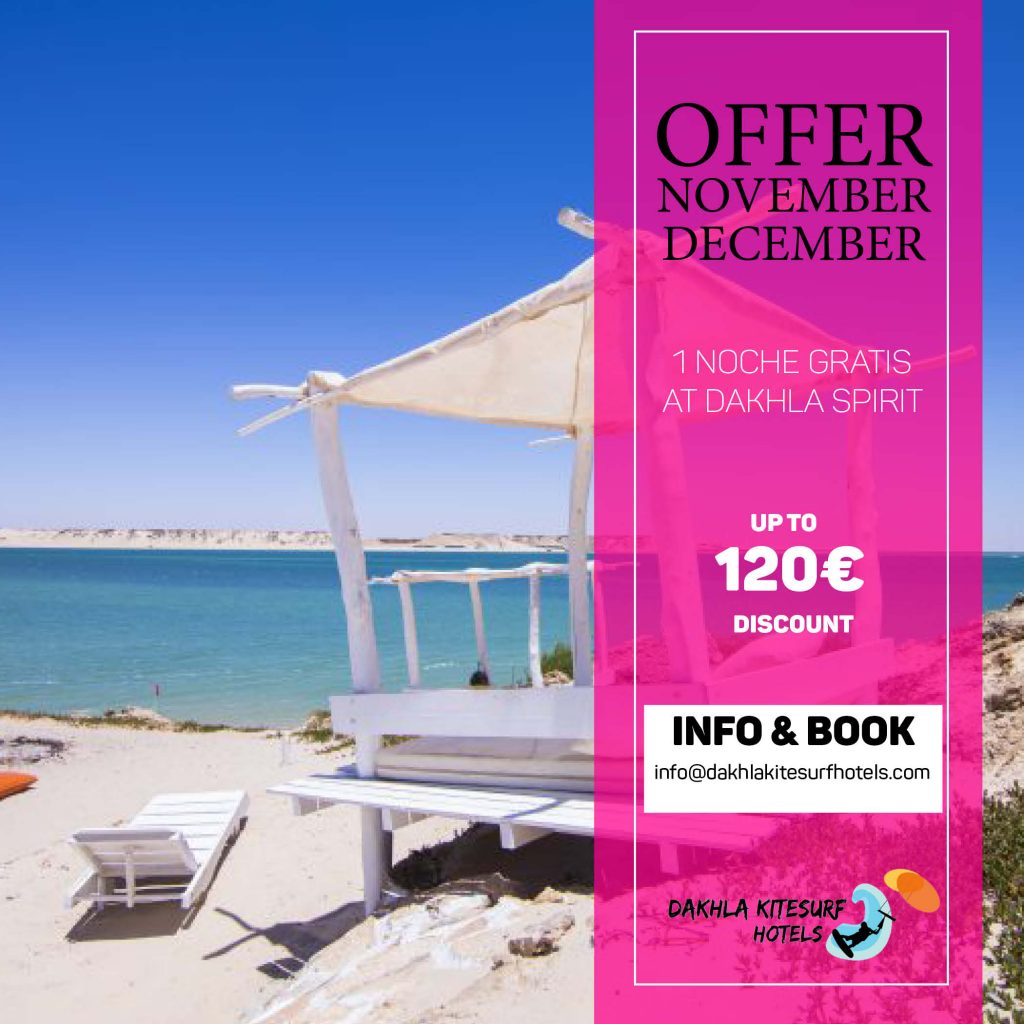 In Dakhla Spirit, between 1 November and 20 December 2017, Dakhla Kitesurf Hotels offers you one free night for 7 nights booked. Enough to enjoy your holiday a little longer!
The offer is valid for bungalow stays only.
About de Dakhla Spirit :
Spirit is a smaller camp located in front of Dakhla Attitude. It is also at the edge of the lagoon. The camp has a large terrace where you can enjoy good times with others.