Why learn kitesurfing in Dakhla ?
Dakhla, a destination to learn kitesurfing ? Dakhla is located in the south of Morocco and is world famous for its kitesurf spots. But for beginners, Dakhla is the ideal destination to learn to kitesurf.
OPTIMAL FLAT WATER CONDITIONS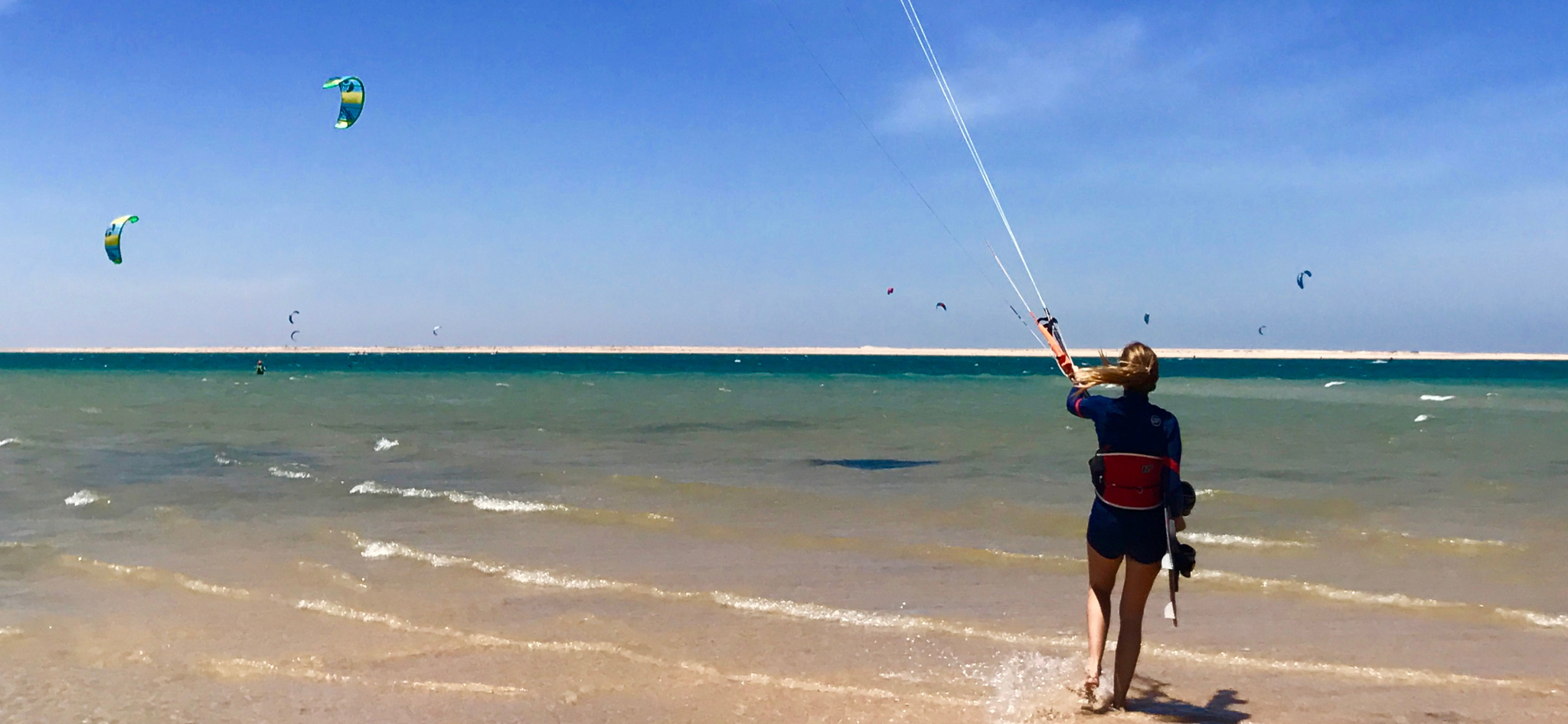 Dakhla, the "golden-nugget" of Western Sahara offers you a perfect combination between the exceptional landscape, culture and water sports. Its main benefit lies in its kite spot in the heart of the desert. Since 2014, Dakhla is ranked at the top of water sport spots.
 With constant winds, its immense shallow lagoon and its mild temperatures all year round, Dakhla will allow you to begin and progress in kitesurfing in only one week!
ADAPTED LESSONS
If you are a beginner or you have already started a few lessons but do not feel able to kite alone in Dakhla, you can take semi-private lessons or private lessons adapted to your level. Each session lasts 2 hours and all the equipment will be provided (helmet, harness, board, kite …).
The courses are given by certified instructors and will allow you to progress quickly and enjoy the feeling of controlling the kite as quickly as possible.
To try it is to love it!
SPORT HOLIDAYS AND NATURAL RESOURCES

Thanks to its natural beauty, Dakhla is the place where you can both kitesurf and rejuvenate, in the midst of a magnificent landscape.
After your first few hours of gliding on beautiful flat water, what better way than to enjoy what nature offers us than admiring the sunset at the water's edge?
Many other activities, such as excursions, are also offered to help you discover all the beauty of Dakhla. You may be lucky enough to see a few dolphins on your way to Dragon Island. Or you can go to the White Dune to kitesurf at the end of your stay.
HOTELS NEAR THE LAGOON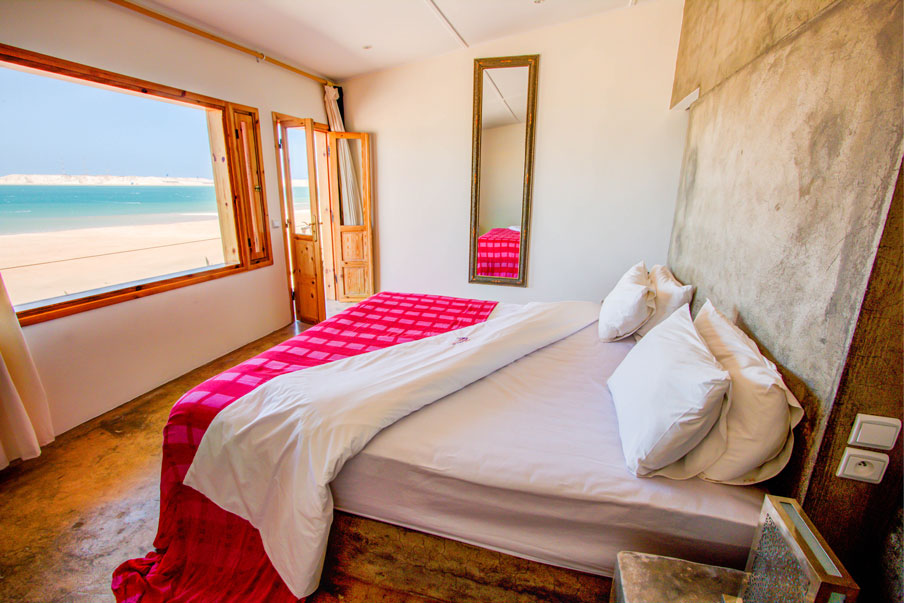 DAKHLA ATTITUDE is a hotel located next to the main lagoon where you can easily learn kitesurfing. It offers many extras dedicated to your well-being.
Here, the courses are given by certified speakers, speaking several languages and using Cabrinha equipment. Between each course, you can relax in the hammocks overlooking the lagoon, listen to great music and enjoy a delicious cocktail at the beach bar.
Three types of accommodation are available, to meet the expectations of each of our travelers. From the Windhunter bungalow to the VIP suite, these comfortable rooms, with some lagoon views, will guarantee you a unique stay!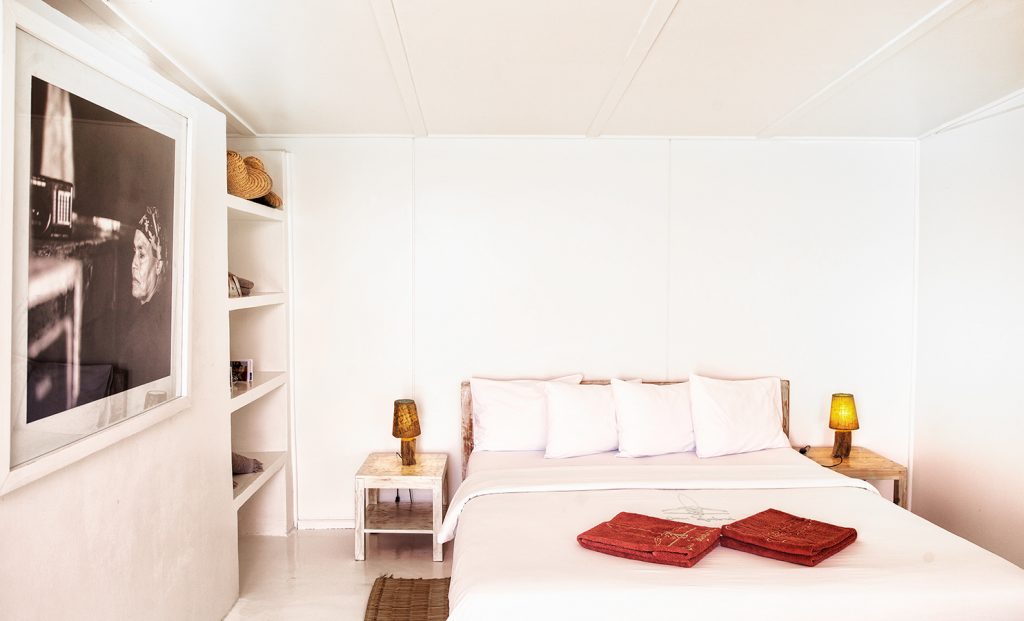 OCEAN VAGABOND is located on the water's edge at the northern tip of the lagoon. From the rooms you will enjoy a magnificent view of the kitesurfing spot. The hotel has an outdoor swimming pool, a massage center and many activities to discover the beauty of Dakhla.
The courses here are also given by certified monitors speaking several languages and with the latest equipment from North.
 You have the possibility to stay in 2 types of accommodation: Young Blood Bungalows are rather more for young people, and Pacha Lodge bungalow suited to families with children or couples.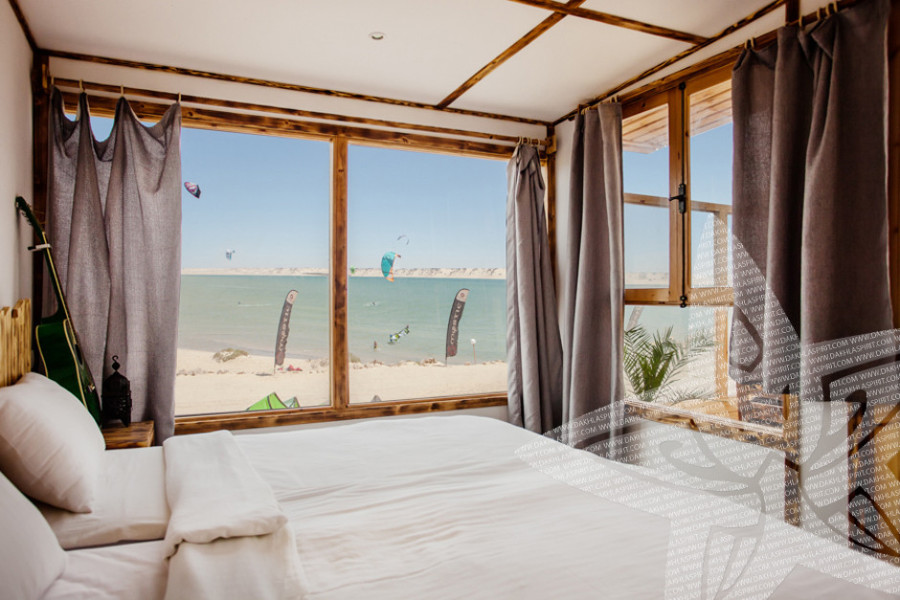 DAKHLA SPIRIT is located near the lagoon and offers a view of the sea. It is a small and friendly camp where the team ensures you have beautiful moments of sharing in a festive atmosphere.
 The courses here are also given by certified instructors, speaking several languages and with the latest equipments from RRD.
 For lodging, the hotel offers bungalows as well as traditional Moroccan tents.